Arranging meetings with more than 1500 people seem impossible. However, Handshake matchmaking software will make it real for all participants of the first digital B2B event in the yacht charter industry. It is a proven way of making time more efficient. No time-wasting on planning, scheduling, making invites, and organizing notes.
International Charter Expo (ICE'20) will have 30,000 meeting slots and 400 meeting rooms. That means 72 meetings per person will be possible via matchmaking software in only 3 days of the digital expo.
How one person can have 72 meetings in 3 days of expo?
Handshake matchmaking software has all the key contacts from the yacht charter industry. Evey broker (travel or charter agency, charter broker, tour operator, and sailing school or club) will be able to visit digital booths and have meetings in digital meeting rooms with international fleet operators and suppliers of goods and services like booking systems or insurance companies.
Every person at ICE'20 can choose a time slot for the meeting and search the people with whom they would like to meet. The handshake search engine allows searching by sector (fleet operators, suppliers, brokers) or by country making arranging meetings faster. It is easy and intuitive so the process of pre-arranging meetings is very simple. All you need is to have a tablet or laptop and you are ready for arranging meetings from the comfort of your home.
One month before ICE, every participant is notified by email that the Handshake account is ready for arranging meetings. Then, meeting slots will start to fill up and new business partnerships will begin.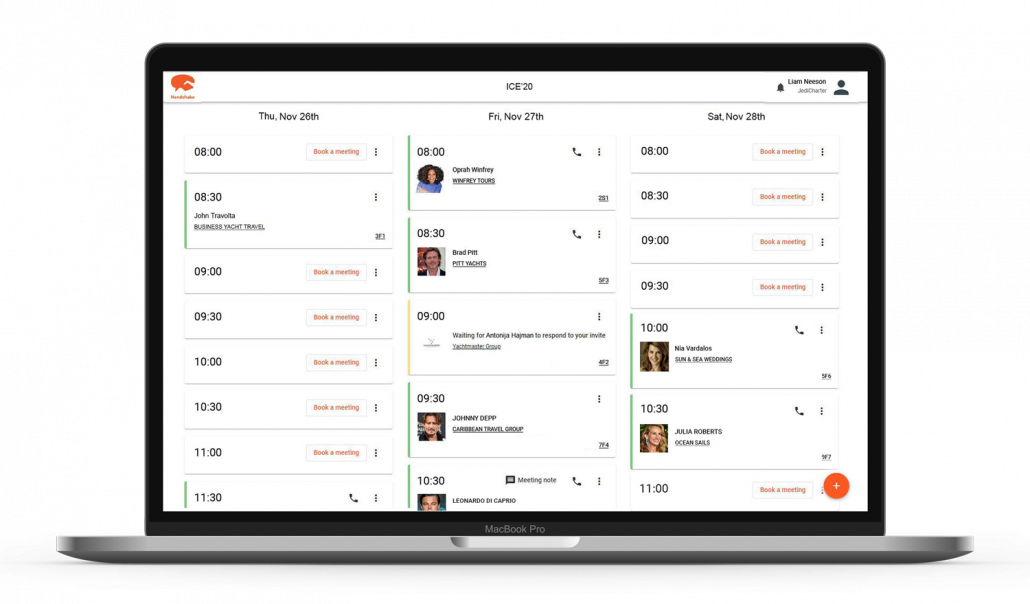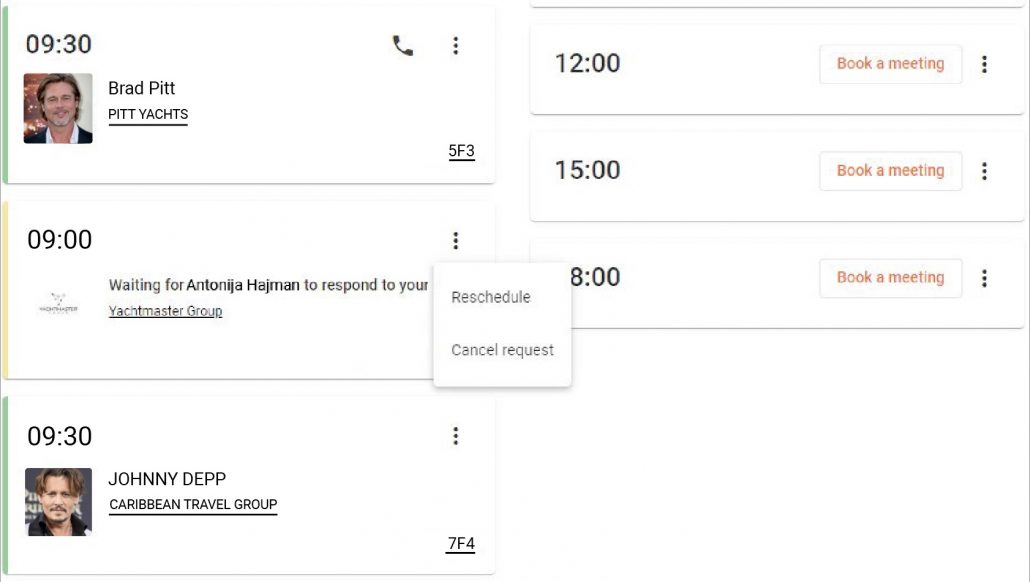 Engage with your business partners
ICE'20 participants can use video calls, share screens, and download notes after the meetings. When the meeting is about to start, a person will automatically be placed in front of the digital booth of the business partner who sends the meeting invitation.
Self-promotion via Handshake profile
A good first impression is vital! Handshake profile is just Facebook, LinkedIn, or Instagram. Your profile photo and company information can be the breaking point for someone who is searching for a new reliable business partner.
This is why the ICE team always recommends uploading a photo of you. Make your profile more visible by entering the main info about the company (web address and short description) as well as the contact info (phone number and email address).
Click here to register for ICE'20!
See you this November at the first digital B2B expo in the yacht charter industry!