IF you are a charter broker, travel/charter agencY, Tour operator or Sailing school/club you are a Broker.
For participating at digital ICE'20 you will need to purchase a Visitor Pass for Brokers. Visitor Pass cannot be purchased by companies that offer other companies agency commission or own/manage a vessel.
Save your money – This year we offer you 80% of the value for 20% of the cost!
Introduce yourself to over 200 Fleet Operators from all over the world.
Meet more than 80 Suppliers (including Shipyards & Booking Systems)
Expand your network and market by meeting new business partners.
Save time! Pre-arrange up to 72 meetings per account during the expo days via Handshake matchmaking software.


Listen to some of the best speakers during the Conference day!


Engage – Use live chat, conference streams, and downloadable resources! All you need to do is have a tablet or laptop and you are ready for arranging meetings from the comfort of your home/office!
278
€
for 1 Representative
49
€
for 1

Representative
See all the Fleet Operators and Suppliers participating at ICE'20
"ICE is for us the most expected event in the yacht charter industry. Meeting regularly with our partners is the best way to improve our collaboration. Thanks to ICE, we get the chance to meet most of our partners in the same place, but it's also the perfect occasion to develop some new partnerships."
"The ICE 2019 in Vienna was a great opportunity for us to meet many partners (new and old one) and to renew cooperation. The location here in Vienna was fantastic and for us as a local charter agency from Vienna a great possibility to show partners around in the city. The ICE is definitely worth visiting and we appreciate the great work you did till now!"
"For me, ICE is important for social contacts. And yes, I met a lot of new charter companies, so that's good for making new business. I notice that I feel more and more at home in the charter world. The Vienna location is perfect. also the halls. Nicely dressed. Good coffee / tea. Really don't know the amount of visitors last time. There are so many agencies. How do we get them as enthusiastic as myself 🙂 Looking forward to the next ICE. It is the best trade show for us."
"Your events are very useful. As I have been in the industry quite recently ICE helps me a lot in terms of contact and know how. I learned a lot about the boat rental business here, I met a lot of great people. I also found new suppliers and business ideas. ICE is a great opportunity to meet the people whom we send our customers, better understand their attitudes, business and values. Here, we could always agree on a better contract, price or conditions. It helps me a lot to grow in my market, my business concept is to know what I'm selling and be able to recommend and advise expertly to my clients."
"Great opportunity to get acquainted with the representatives of charter companies in person as it really makes further interaction more effective; to understand the work of fleet operators from inside; to know better new companies; to promote our agency brand. Also, some small companies which maybe are not advertised or promoted well, still can provide good service for our clients at reasonable prices. Any fleet operator's presence is a certain guarantee for me that I can work with them and we can make quality charters together."
"At ICE we meet business partners and talk about new yachts and bigger commission for us.😉 It is easier to negotiate outboard engine free of charge or an extra 5% discount for the returning client. Sometimes ICE gives surprises like opportunity to discover new destinations! Once I was running from one meeting to the other when I suddenly spotted posters of a new company in Thailand, that I didn't know. After a short conversation I have been completely enchanted by Koh Chang area and soon I was able to convince my clients for charters. Next week we start 4 catamarans flotilla with a professional filming group in order to encourage more clients. We plan to start a new web page dedicated only for. Open your eyes at ICE and expand the offer of your company."
The Brokers Digital Visitor Pass
Digital Visitor Pass includes:
1 Handshake account for prearranging meetings



The pass is valid for 3 digital expo days (26-28/11/2020), from 08:00-20:00.
*VAT not included
As a Broker you will not be able to have meetings with other Brokers. Only meetings with Fleet Operators and Suppliers will be possible.
Official Pricelist for ICE'20
Business event matchmaking software
ICE Certificate for Brokers
 

Do you invest time and money to meet your partners?
Do you travel to check out charter bases and your partners' fleets?
We recognize and value your efforts.
ICE team always awards companies that are expanding their business network. The recognition award in the form of the ICE Certificate is one way of showing your clients that you are one of the brokers with the highest business expertise and industry knowledge.
Earn your certificate and show it to your clients!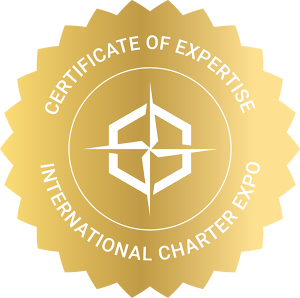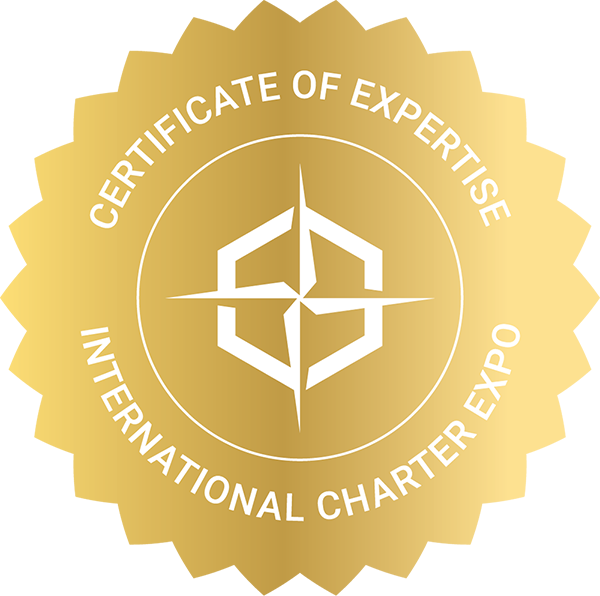 This is awarded to agents who have:
Accomplished at least 20 meetings during Digital ICE
Participant at Digital ICE Conference Day
Participant at Charter Meetup 2021 in Athens
Certificate of Networking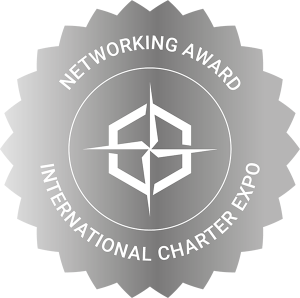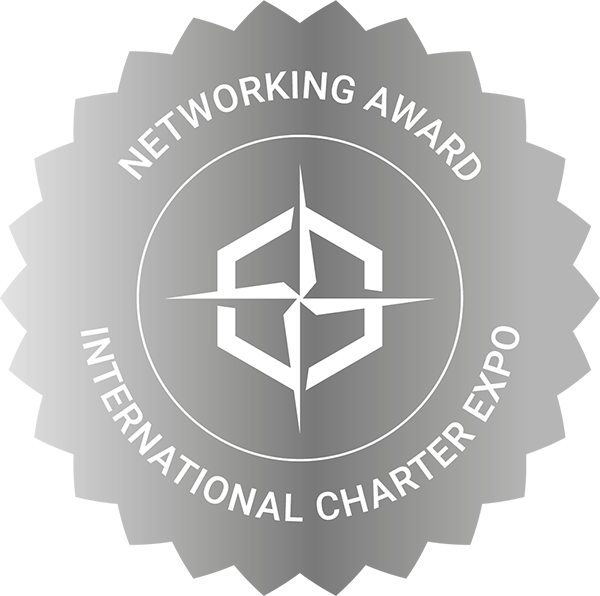 This is awarded to agents who have:
Accomplished at least 20 meetings during Digital ICE
Participant at Digital ICE Conference Day