The new match-making software
Business event matchmaking software with all the key contacts from the industry!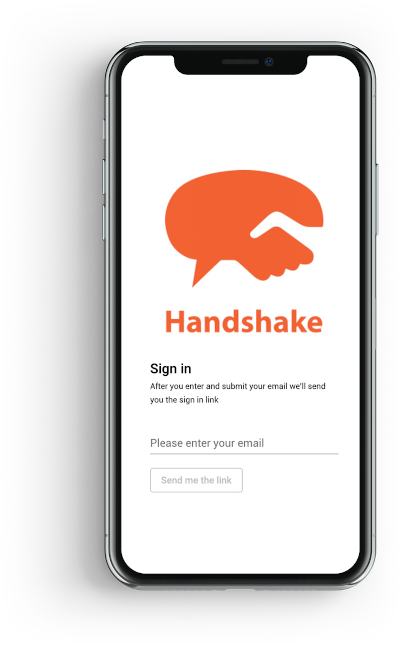 How to Open a Handshake Account?
Go to your registration details in MyICE and complete your order in 2 steps:
1) Select ˝Matchmaking software˝ and INSERT your e-mail adress
2) Click the "confirm and submit your order" button
*You won't be able to set up a meeting until you have completed the order in your registration.
*One account can be opened per person and each account must be opened with a unique email address. It is not possible to have 2 or more accounts on the same email address.
How to Arrange a Meeting via Handshake?
1) Go to your Handshake account
2) Choose the time slot
3) Search the people with whom would you like to meet with
Search by sector (fleet operators, suppliers, brokers) or by country
4) Choose the meeting locations (lounges, booths, bars…)
Handshake accounts for ICE will open in October 2020.