Business event matchmaking software
with all key contacts from the industry.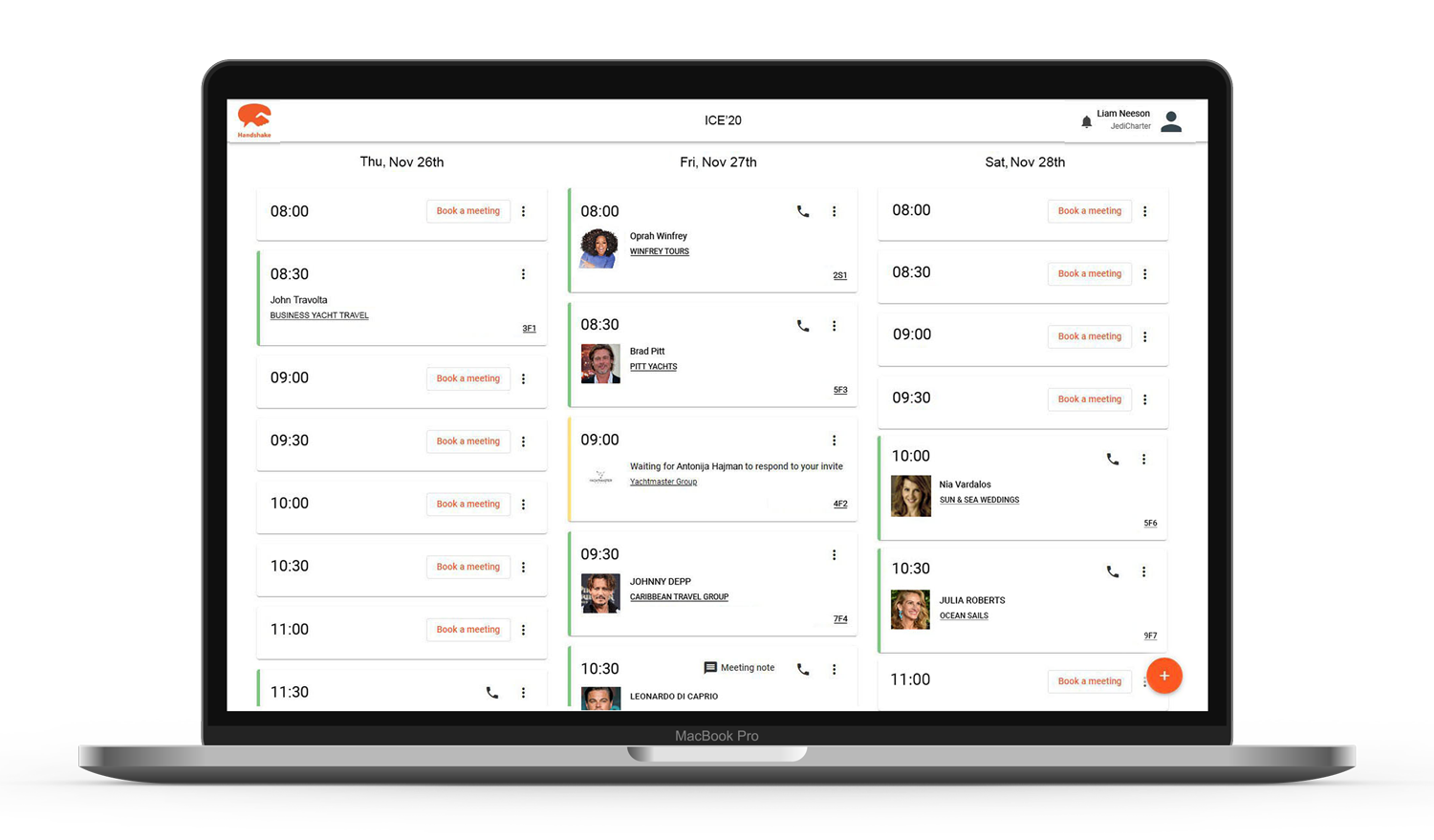 How to arrange a meeting?
1) Go to your Handshake account
2) Choose a time slot
3) Search the people with whom would you like to meet. Search by sector (fleet operators, suppliers, brokers) or by country.
One month before ICE we will notify you by email that your Handshake account is ready for arranging meetings!
We recommend uploading a photo of you to make your meetings more personal. Also, by entering the main info about the company (web address and short description) as well as the contact info (phone number and email address) your profile will gain more visibility.
As ICE'20 Visitor (Broker),  you will be able to visit digital booths and have meetings in digital meeting rooms with Fleet Operators and Suppliers. As ICE'20 Exhibitor (Fleet Operator or Supplier) you will be able to have meetings with both Exhibitors and Visitors. If you invite an Exhibitor for a meeting, the meeting will be held at your digital booth.
The possibility to arrange meetings via Handshake will end on the 24th of November (one day before ICE'20). When ICE starts you will be able to see the agenda with all the meetings that you have arranged.
*You won't be able to set up a meeting until you have completed the order in your registration. One account per person can be opened and each account must be opened with a unique email address. It is not possible to have 2 or more accounts with the same email address.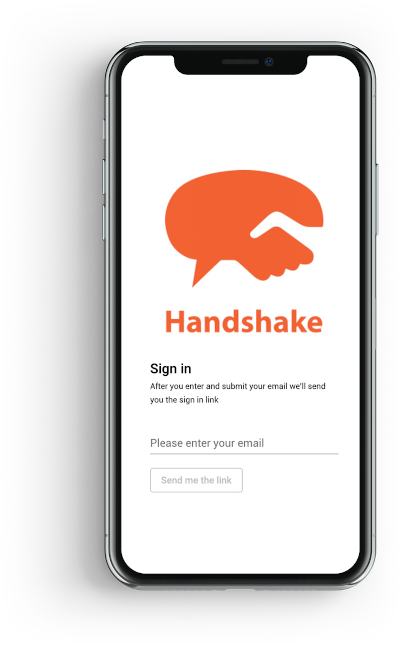 Handshake accounts for ICE'20 will open in October.