Business event matchmaking software
with all key contacts from the industry.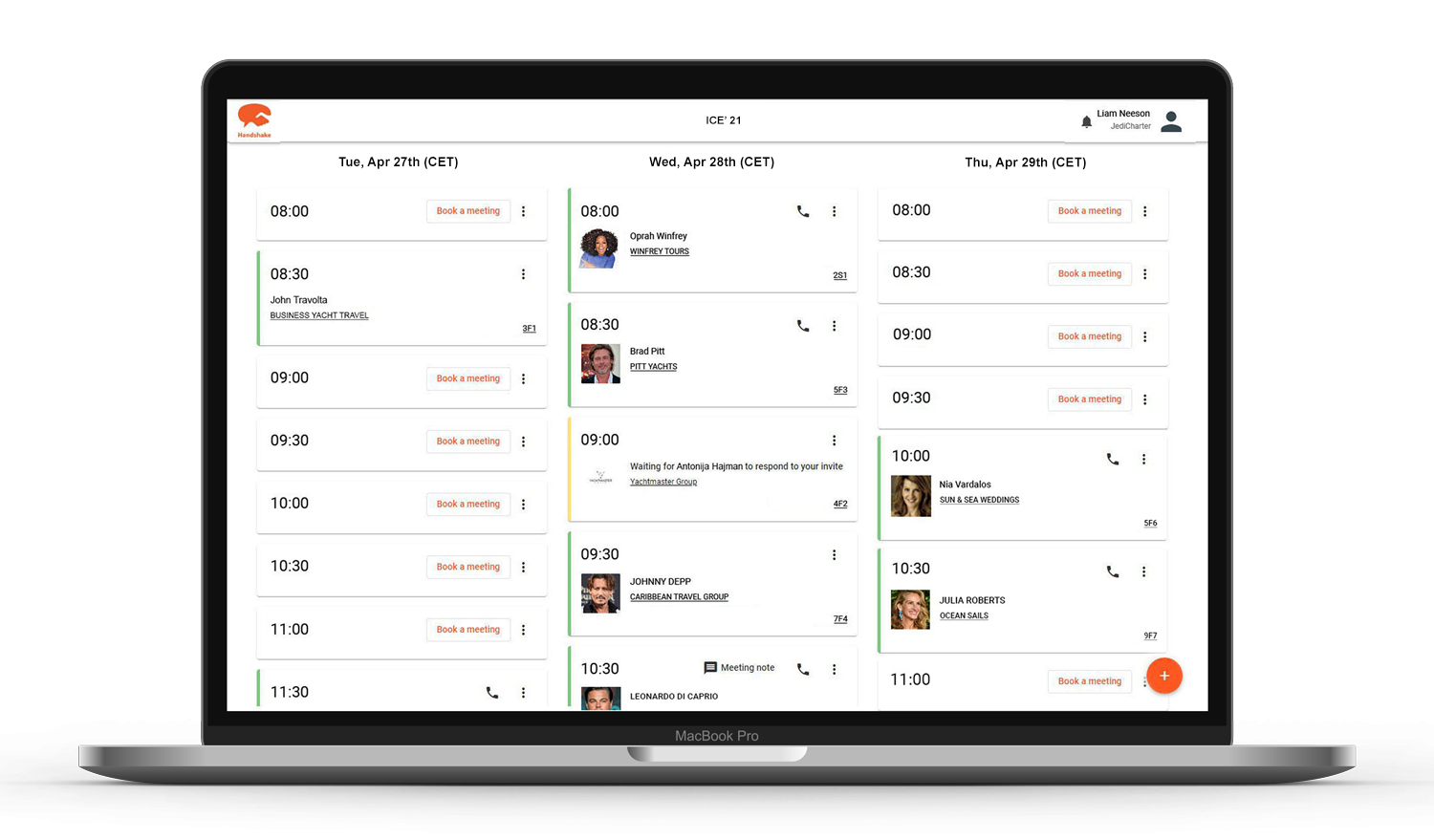 How to arrange a meeting at ICE?
1) Go to your Handshake account
2) Choose a time slot (CET)
3) Search business partners by sector or country.
meetings will start automatically according to your meeting agenda
explore the booth while having a meeting – download PDF files and watch videos!
share your screen 
maximum meeting duration is 30 min
How to create a perfect profile?
We recommend uploading a photo of you to make your meetings more personal. Also, by entering the main info about the company (web address and short description) as well as the contact info (phone number and email address) your profile will gain more visibility.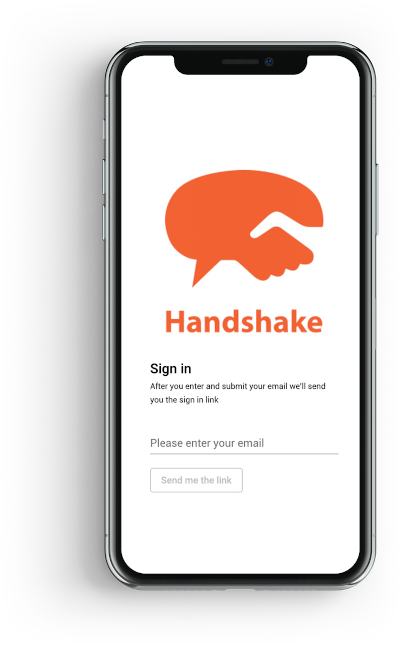 Handshake matchmaking software is open
Businesses are setting up meetings now