Why boat shows are a must
Boat shows around the world have been cancelled for almost a year now. The largest and most important boat shows in the yacht charter industry such as Boot Dusseldorf, Austrian Boat Show in Tulln, Cannes Festival and many more have all been cancelled. As a result, businesses in the yacht charter industry had no physical place to meet in person. Meeting with business partners is crucial for the success of yacht charters, brokers, agencies, shipyards, and other suppliers. Everyone knows that going to boat shows is a must. Introducing your new brand, presenting products and services, meeting old partners and new ones, learning about the novelties for the upcoming season and in general networking with the whole industry.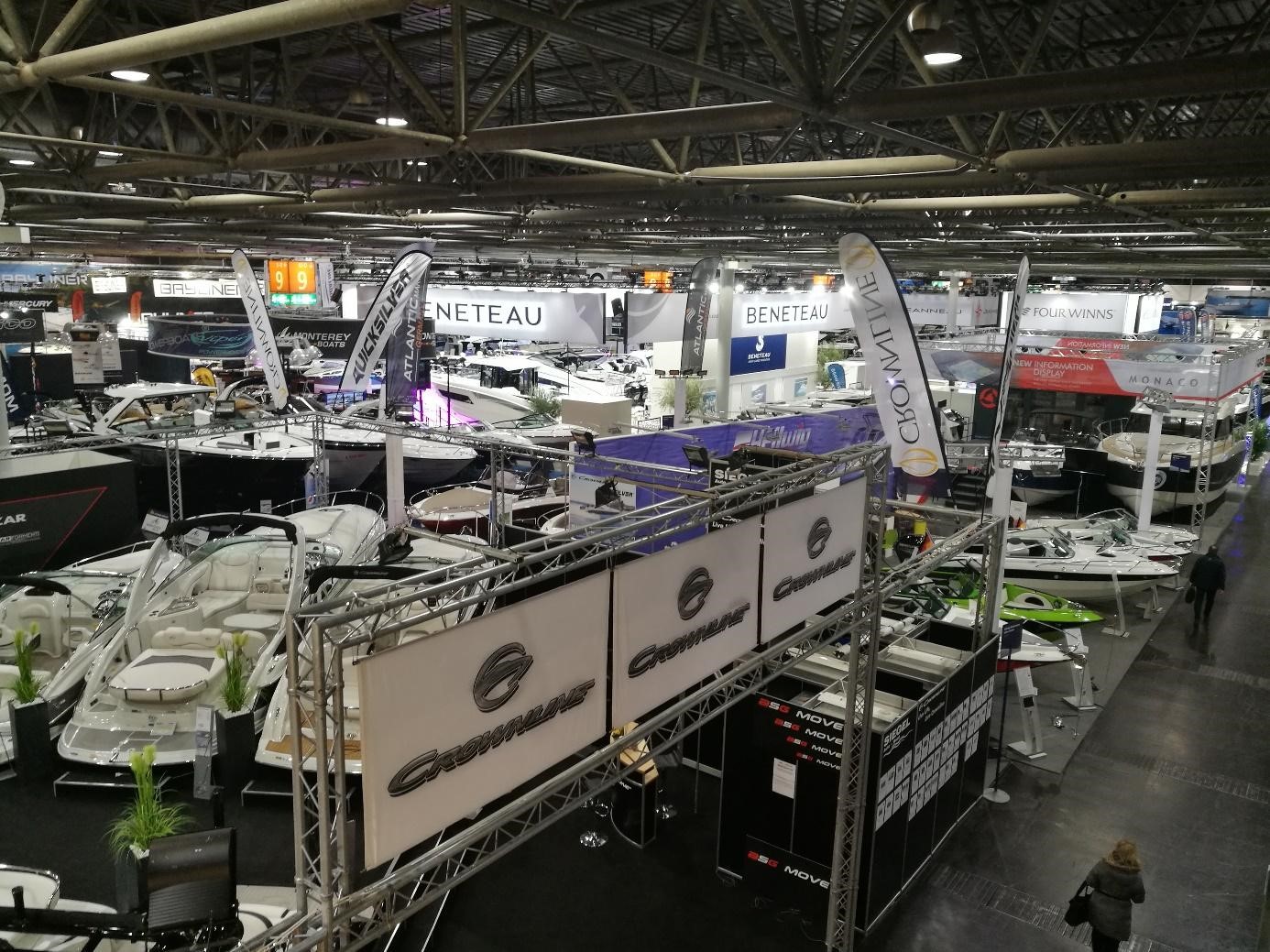 What do businesses lose without boat shows?
Not only do businesses in the yacht charter industry meet, they also make very important purchases and client bookings. The Multihull Boat Show in Le Grande Motte, France, is important for those who are keen to order the first slots of a new catamaran model and those who build their multihull fleets. At Boot Dusseldorf charters can see and walk-through new boats and purchase the newest models for their fleet. The Austrian Boat Show is the perfect place for charters to make direct bookings with Austrian guests. Businesses in the yacht charter industry are now in huge losses as one of their main channels of communication and sales is closed – no one knows for how long.
What awaits yacht charters and agencies?
All these boat shows together make up for more than 30 days per year where businesses could have met: a grand total of more than 4000 exhibitors and 450,000 visitors from over 100 countries. In these uncertain times, every piece of new information, each new business partner and booking is more important than ever. It is uncertain of how the charter season 2021 will unfold. Early bookings which were a very big and important part of yacht charter and agency bookings are still very rare today. Everyone is waiting to see what will happen. If borders do open during the summer, we can expect many last-minute bookings with very high discounts. Completely opposite of how all other charter seasons were until know. Will the majority of yacht charters, agencies and brokers in the yacht charter industry survive, we can only wait and see.