"Growing into a better future"
With the environment being increasingly threatened by growing industries, we at ICE decided to start navigating towards solutions, little steps at a time.
Conserving Energy, Wood and Paper
The heating and light will be minimized whenever possible, to conserve valuable resources.


Wood is used on less than 1% of ICE booths. Most of the booths are constructed in the old octanorm system, a reusable model generating close to no waste.


All graphics are printed on 100% recyclable cellulose DISPA boards. No PVC is used by the ICE team for printing booth graphics.


Paper is used only for the most necessary purposes, while most of the informative materials will be delivered via mobile apps and online channels.


ICE uses only recycled paper and plastic coffee cups will be replaced with recycled paper cups.


Water will not be dispensed in plastic bottles but will be available from water depositories. Paper cups will replace the usual plastic ones.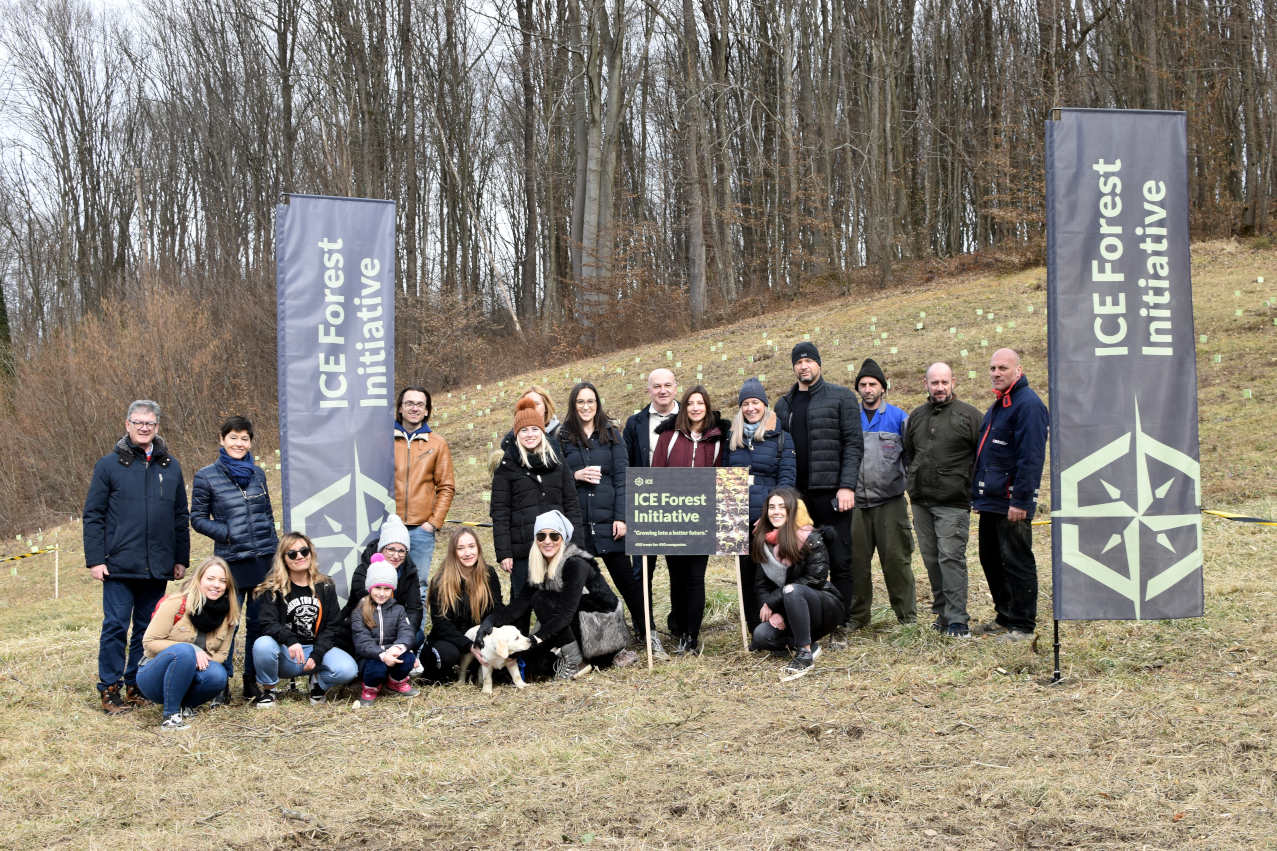 For 450 companies that participated in ICE'19 Vienna, we planted 450 trees in Zagreb, Croatia where the idea of the Expo originated.
This year, the same initiative continues. All participating companies will contribute to the fight against air pollution with trees planted in their names.
Grow into a better future with ICE.